Recently I paid a visit to a customer in Maghull just North of Liverpool who needed their recently installed bathroom grout colouring. It was a recent installation however it turns out that tiler had used two different bags of grout to do the grouting so there was a slight difference in the shading.
It was an unfortunate situation however raking out grout so it can be re-done carries the risk of chipping the tiles and these were an expensive variety of porcelain. The solution was to recolour all the grout as close to the original as possible using an epoxy grout colourant. Tile Doctor have ten different colours available including three different shades of grey so finding a suitable colourant was not going to be an issue.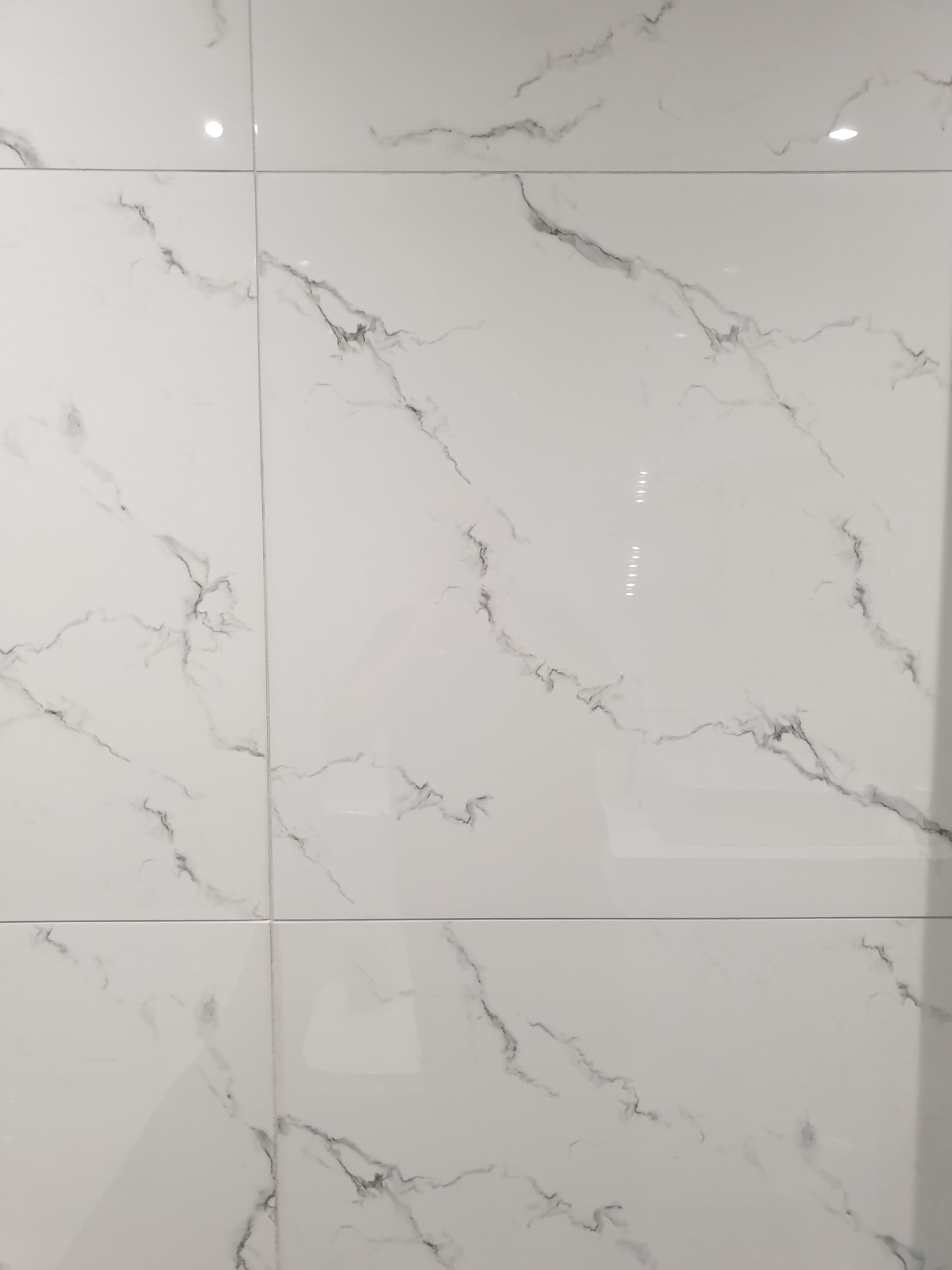 The photos on this page haven't really captured the difference original grouting very well but you can see the overall difference.
Grout Colourant Application
Firstly, I sprayed the grout with Grout Colourant Pre-Treater which is slightly acidic cleaning product that washes the grout and also being acidic etches it to make a better bond with the colourant. Once the Pre-Treater had been scrubbed into the grout it was rinsed off and left to dry.
Once dry the Grout Colourant was painted onto the grout with a small brush wiping away any excess from the surface of the Porcelain tile with a wet wipe as I progressed. The colourant dries very quickly so you can apply a second coat shortly after if you need to but it wasn't necessary in this case.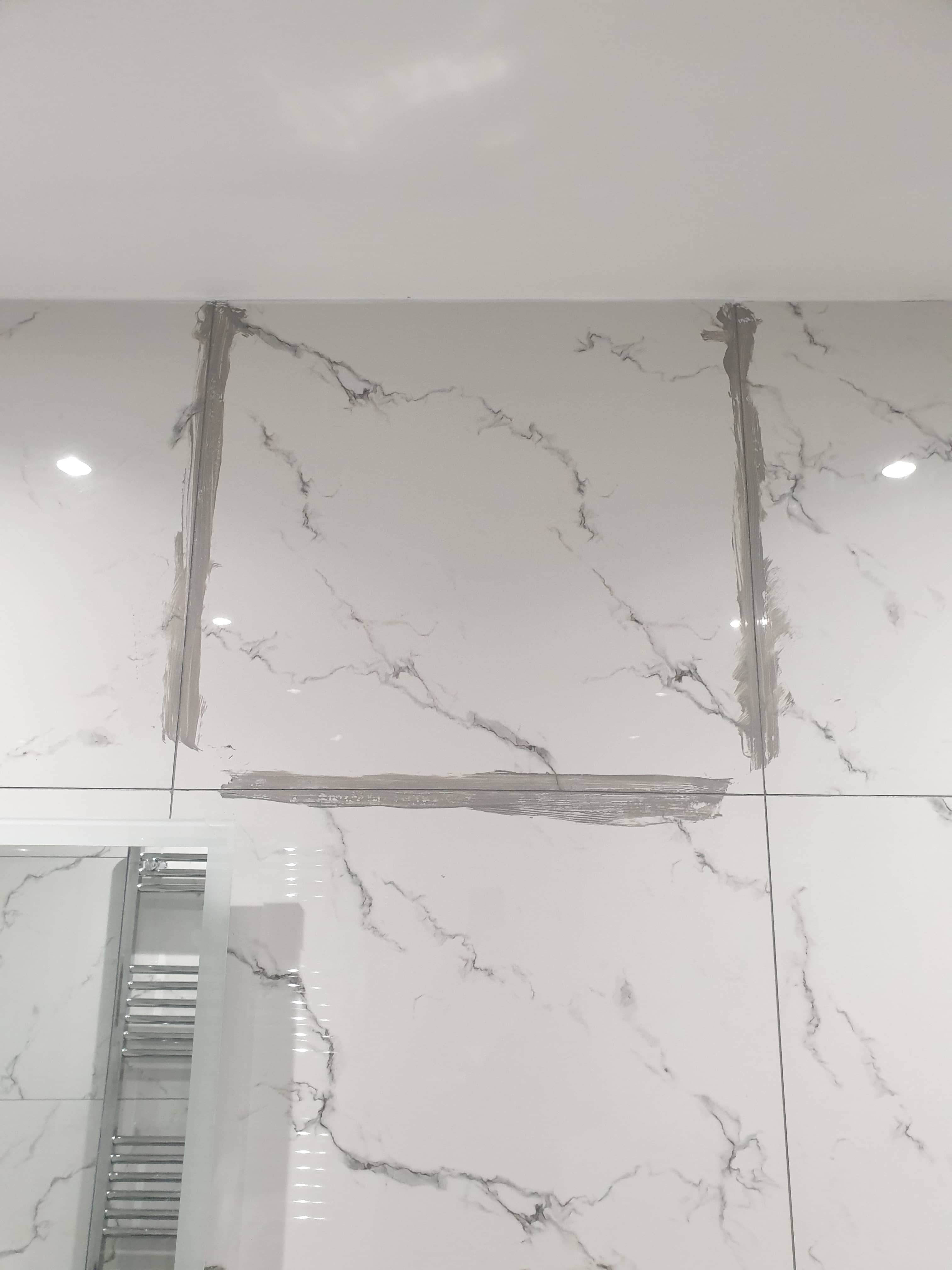 The Tile Doctor range of grout colourants have the added advantages of forming a barrier over the grout thereby preventing staining, discolouration and making future grout cleaning very easy.
Fortunately, the tiles were of a reasonably large format which reduces the number of grout lines so it didn't take too long to complete the whole bathroom. Once dry the whole bathroom had the consistent shade of grey grout much to delight of my customer.